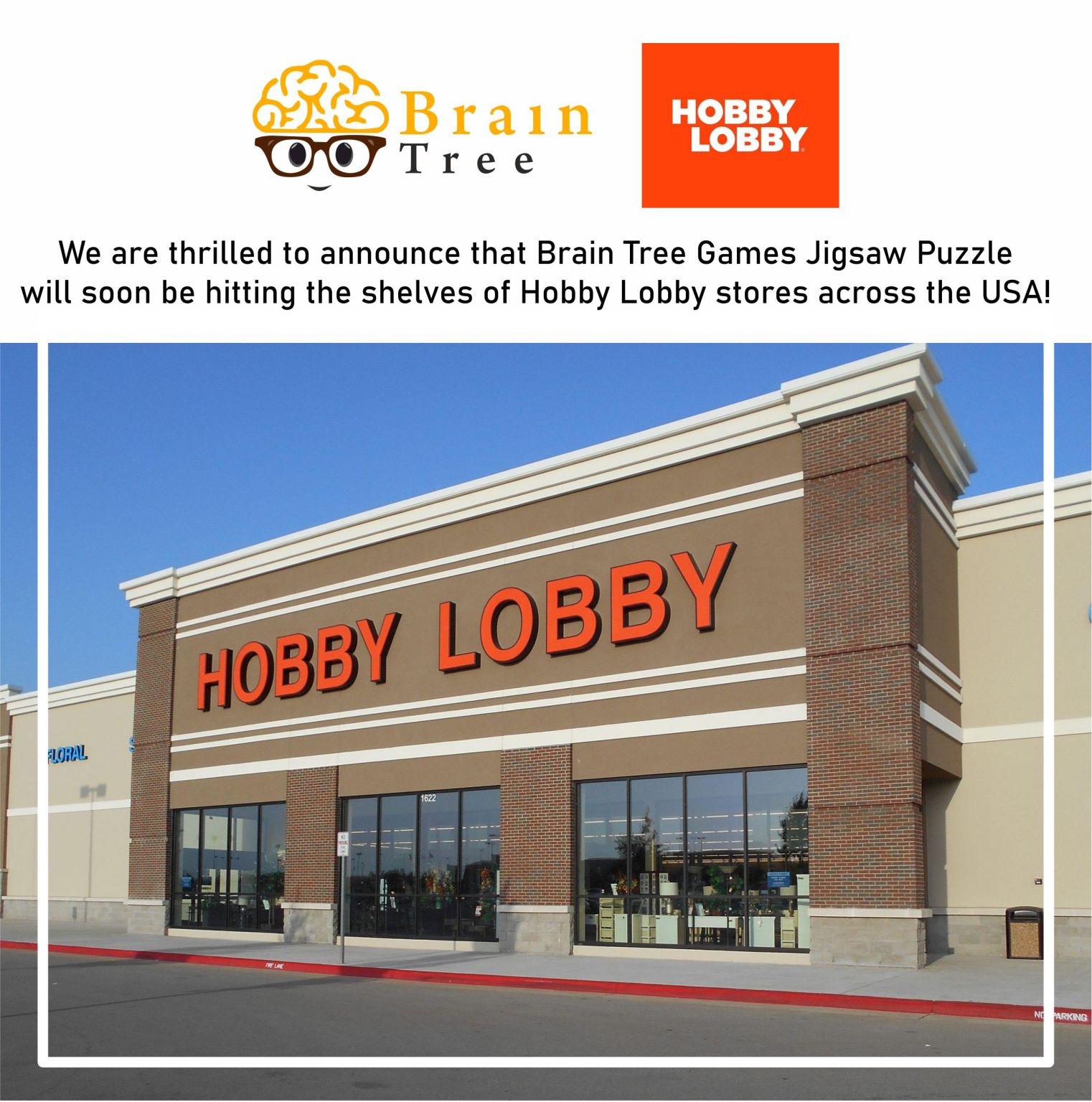 Unveiling the Joy of Solving Puzzles: Discover Our 1000-Piece Jigsaw Puzzle Collection at Hobby Lobby!
Introduction: In a fast-paced world, where digital distractions abound, there's something truly magical about spending quality time engaged in a traditional activity that stimulates our minds and nurtures our creativity. Introducing Brain Tree Games, a company dedicated to delivering delightful moments of leisure and challenge through our collection of 1000-piece jigsaw puzzles. In this blog, we invite you to delve into the world of our captivating puzzles now available at your nearest Hobby Lobby store.
The Art of Puzzling: At Brain Tree Games, we believe that puzzles are more than just a pastime; they're a way to unwind, destress, and reconnect with our inner selves. Our 1000-piece puzzles offer a blend of entertainment and artistry that appeals to puzzle enthusiasts of all ages. Each puzzle piece is crafted with precision, ensuring a seamless fit and a rewarding experience as the image comes to life.

Curated Designs for Every Taste: One of the highlights of our puzzle collection is the diverse range of designs that cater to a variety of preferences. From scenic landscapes that transport you to breathtaking vistas, to intricate patterns that challenge your spatial reasoning, our puzzles offer something for everyone. Whether you're a nature lover, an architecture enthusiast, or an art connoisseur, you'll find a puzzle that resonates with your interests.

Quality Craftsmanship: Brain Tree Games takes immense pride in the quality of our puzzles. Crafted using premium materials, our puzzles not only ensure durability but also provide an exquisite tactile experience as you handle each piece. The vibrant colors and high-resolution imagery enhance your puzzle-solving journey, making it all the more enjoyable.

The Joy of Accomplishment: Completing a 1000-piece puzzle is a feat that brings a sense of accomplishment like no other. As you piece together each section, you'll witness the image forming before your eyes, and that feeling of achievement when the final piece locks into place is truly gratifying. Our puzzles offer an opportunity to hone your concentration, patience, and problem-solving skills – qualities that extend beyond the puzzle table.

Family Bonding and Social Fun: Puzzles serve as an excellent platform for bonding with family and friends. Assembling a puzzle together encourages teamwork, communication, and a shared sense of achievement. Brain Tree Games' 1000-piece puzzles are a fantastic addition to family gatherings, game nights, or even as a relaxing solo activity.

Finding Brain Tree Games at Hobby Lobby: We're excited to announce that Brain Tree Games' 1000-piece jigsaw puzzles are now available at select Hobby Lobby stores across the USA. Hobby Lobby is renowned for offering a wide range of creative and artistic products, making it the perfect home for our thoughtfully designed puzzles.
Conclusion: Embark on a journey of creativity, patience, and joy with Brain Tree Games' 1000-piece jigsaw puzzles, now adorning the shelves of Hobby Lobby stores nationwide. Whether you're an experienced puzzler or just beginning to explore this captivating hobby, our puzzles are sure to bring hours of relaxation and accomplishment into your life. Visit your nearest Hobby Lobby and discover the world of Brain Tree Games today!