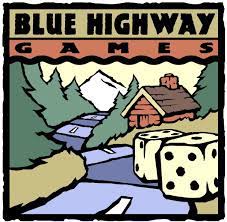 Blue Highway Games: A Community-Focused Store Bringing People Together Through Games and Puzzles
As a brand that's passionate about providing high-quality puzzles and games
To people around the world, we at Brain Tree Games are proud to have retailers like Blue Highway Games carrying our products. In this blog post, we'd like to highlight Blue Highway Games and their dedication to providing tech-free entertainment and building community through their curated selection of board games and puzzles.
Established in 2007, Blue Highway Games has been a beloved fixture in Seattle's Queen Anne neighborhood for over a decade. What sets them apart from other retailers is their focus on unplugging and connecting through face-to-face interaction, events, and more. Their tagline, "Unplug & Reconnect," perfectly captures their values of community, inclusivity, and providing screen-free entertainment for all ages.
At Blue Highway Games, customers can browse through a carefully curated selection of games and puzzles that cater to a wide range of interests and skill levels. From classic board games like Monopoly and Scrabble to complex strategy games like Settlers of Catan and Ticket to Ride, there's something for everyone. They also offer a selection of brain teasers and jigsaw puzzles, including Brain Tree Games' high-quality products.
In addition to their impressive collection of games and puzzles, Blue Highway Games also hosts various events and activities throughout the year. These include game nights, puzzle exchanges, and game designer events, providing opportunities for people to connect, have fun, and build relationships within a welcoming and inclusive environment.
While Blue Highway Games does not claim to produce or package their products in an eco-friendly way, they do reuse packaging from distribution shipments to ship out customer orders, demonstrating a commitment to sustainability.
Overall, we at Brain Tree Games are proud to be associated with a retailer like Blue Highway Games, who not only provides high-quality entertainment but also fosters a sense of community and inclusivity. We highly recommend checking them out if you're ever in the Seattle area. Visit their website at https://www.bluehighwaygames.com/ to learn more.