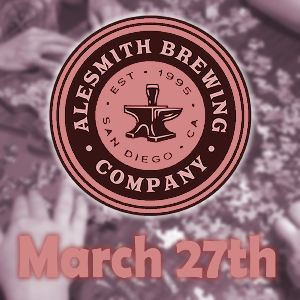 The Exciting World of Puzzle Competitions: Our Experience with Pacific Puzzlers
The Joy of Puzzle Competitions: A Look into Pacific Puzzlers' 500-Piece Lockdown Jigsaw Puzzle Event
Puzzle enthusiasts are always on the lookout for new and exciting ways to enjoy their favorite pastime, and the Pacific Puzzlers competition is one such way. Founded by Judi and Kevin Finneran, the competition brings together puzzlers from all over to engage in a friendly competition using 500 piece lock-down jigsaw puzzles.
The Pacific Puzzlers competition started as a local event in a brewery in December 2019, where the founders participated in a jigsaw competition and swap. The fun-filled event inspired the Finnerans to organize similar events, and they attended another competition the next month. Unfortunately, the pandemic put a pause on these events, and the organizers had to stop hosting the competitions.
However, in March 2021, Judi received an email from the organizer that the Pacific Puzzlers competition would have to be closed down as she was moving unless someone stepped in. The Finnerans didn't hesitate to say yes, despite only attending the event twice before. In April 2021, they started hosting swap events, which turned out to be a huge success. The first competition was held in May 2021, just as things were opening up again.
Today, the Pacific Puzzlers competition is held twice a month in different parts of the county and has even expanded to include events in other counties. The competition is structured as a team event, with teams of four puzzlers each working on the same 500-piece jigsaw puzzle. The competition is fierce but friendly, and everyone has a great time.
One of the unique features of the Pacific Puzzlers competition is the swap table, where puzzlers can donate their completed puzzles for raffle tickets. There are usually six to eight raffle prizes, and a grand prize raffle where puzzlers can purchase tickets to enter. The prizes include puzzles, of course, as well as other puzzle-related items.
The Pacific Puzzlers competition has become so popular that tickets sell out within 48 hours of announcing the event. This shows how much people enjoy the competition and how much the Finnerans have done to create a fun and engaging event for the puzzling community.
Puzzles have been a source of entertainment and stress relief for many, especially during the pandemic when people were stuck at home. Studies have shown that solving puzzles can have many benefits, including improving cognitive skills such as problem-solving, memory, and spatial reasoning. Not to mention, puzzles are a great way to relax and unwind after a long day.
Brain Tree's 500-piece lock-down jigsaw puzzles were the chosen puzzle for the Pacific Puzzlers competition, and we were thrilled to donate our puzzles to such an engaging and fun-filled event. We believe that puzzles are a great way to keep the mind sharp and to have fun with family and friends.
The Pacific Puzzlers competition is a great example of how puzzling can bring people together and create a fun and engaging community. We hope that this competition continues to grow and inspire more people to pick up a puzzle and engage in this wonderful pastime.