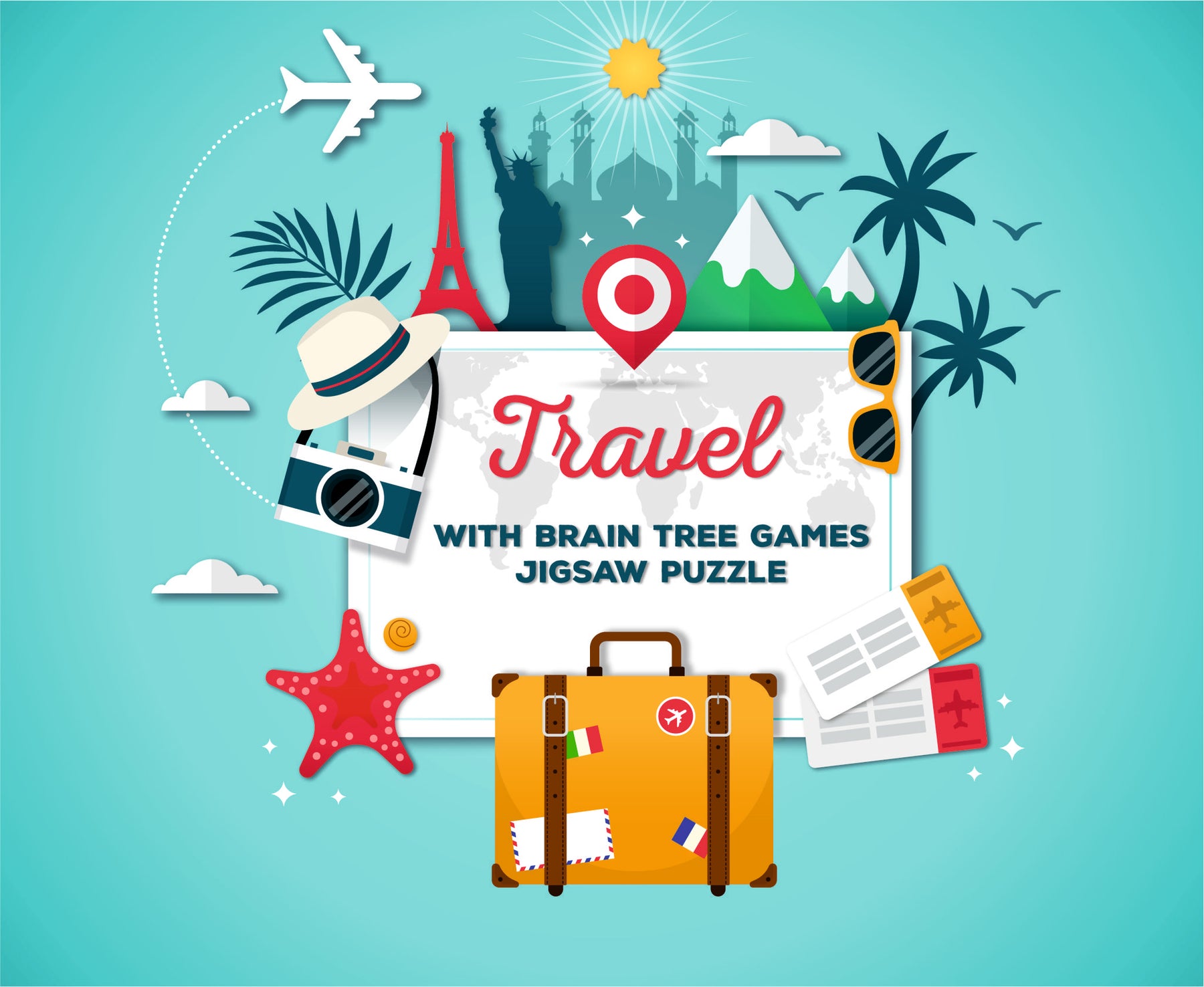 Holiday Jigsaw Puzzles To Liven Up Your Vacation
It doesn't matter if you're an avid puzzle solver or not. Solving holiday jigsaw puzzles with your family and friends will always prove to be a thrill. The puzzles bring joy to your homes and bring about a festive environment that'll continually add to your vacation delight. The brilliant colors and stylish design may provide you with the best puzzle-solving experience of any other puzzle collection.
As impressive as the holiday puzzles are, one dilemma everyone faces is about access to good-quality puzzles. In addition to that, when buying Holiday jigsaw puzzles, there are a few things to keep in mind. Before making a purchase, one must consider the quality, authenticity, level of difficulty, and a variety of other aspects. Well, when you're getting something that'll only add joy to your home, why need to stress over it? Instead, rely on Brain Tree Games' immense collection of the best holiday puzzles for adults and children alike to meet your puzzle adventure needs.
What Are The Benefits Of Opting For Brain Tree Games Over Others For Customers?
The answer to this question is demonstrated by the credibility of Brain Tree Games. The company is a puzzle development and manufacturing enterprise that has been in existence for five years and is now expanding into the United States. Brain Tree Games' extensive collection of Holiday puzzles will appeal to any puzzle or even non-puzzle-solver.
One of the most admirable elements of Brain Tree Games' holiday puzzles for adults and children alike is the use of the droplet technique, which results in a fantastic matte finish with a neat touch and feel. The anti-glare surface, as well as the small water drop effect, provide an excellent puzzle-solving experience. Each puzzle piece is roughly 1.75mm thick and has a distinct shape. We conduct thorough quality checks at every level of the manufacturing process to ensure that the final product you receive is one of the best puzzles you'll ever solve.
When you buy holiday jigsaw puzzles from our specialized online store, you're bringing fascinating puzzles home with you, ensuring a happy holiday season spent with your family or alone. These jigsaw puzzles will get you in the mood for the holidays! With everything from a gorgeous fantasy world to magnificent places, each will provide hours of festive fun. In fact, Brain Tree Games seeks to supply its products in the most practical and hassle-free manner possible by collaborating with the best delivery partners.
In addition, Another notable characteristic of Brain Tree Games is its delivery service, which is available to all clients in the United States. The Brain Tree Games customer service team is accessible 24 hours a day, seven days a week, to answer questions and provide feedback. You have the option of contacting the staff and demanding a replacement if the product does not meet your expectations.
So, what's stopping you from getting your hands on any of these fantastic puzzles?
You're in good hands with Brain Tree Games
We've got you covered with all your holiday puzzles needs as one of the world's leading puzzle makers. From speedy shipping, high quality to superb customer service, we have it all. Brain Tree Games is your one-stop-shop for all your puzzle needs and is an excellent middle ground between high-quality jigsaws and meager budgets. Take a look at our limited-edition collection and bring home a means to brighten up your vacation days!