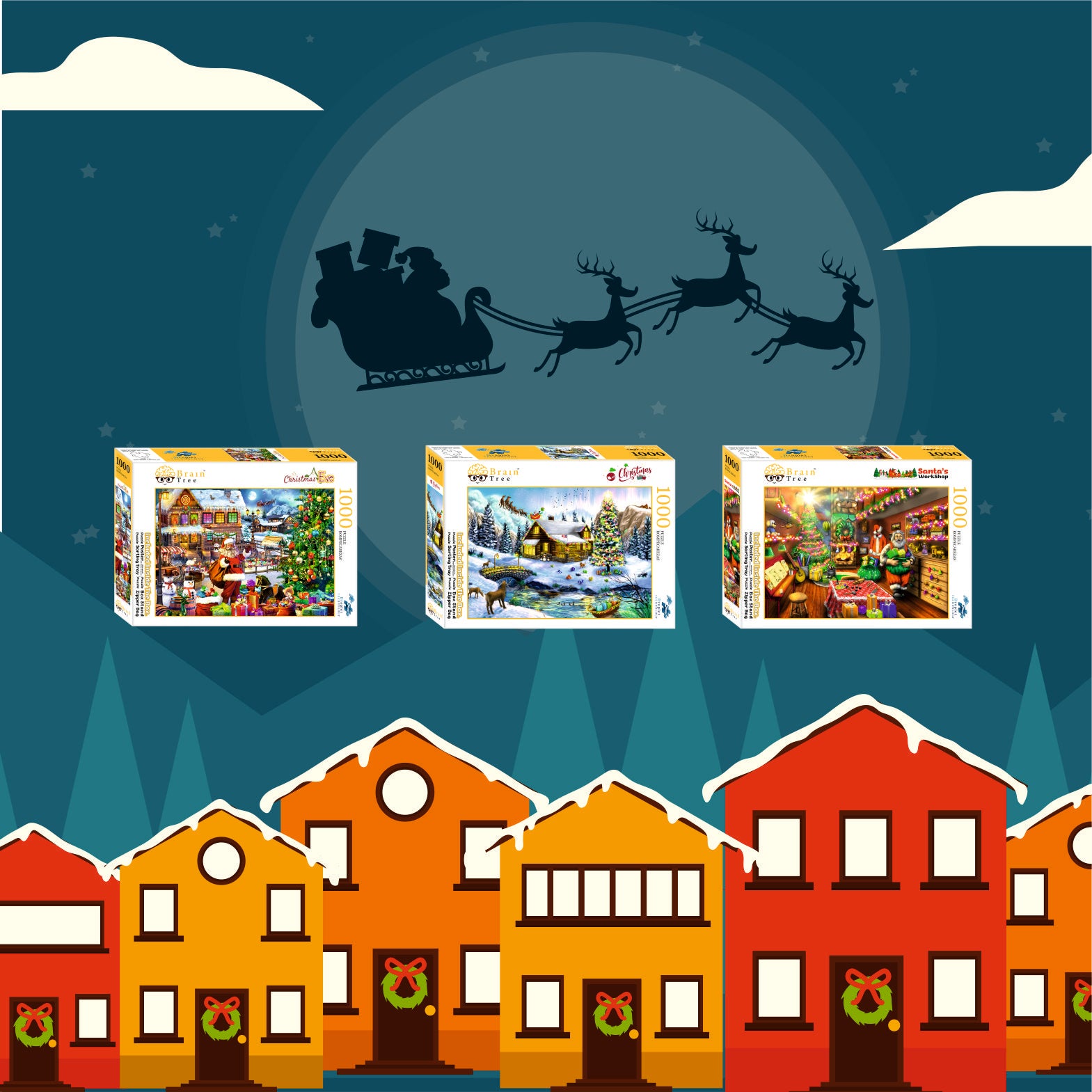 The Most Incredible Christmas Puzzles From Brain Tree Games
Christmas puzzles are a fun and memorable way for children and families to spend time together and work on a project during the holidays. They're a really festive setting that will add to the enjoyment of the occasion. However, there are some factors to consider when purchasing Christmas jigsaw puzzles. Before purchasing, one must examine the quality, legitimacy, difficulty level, and many other factors.
Fitting an adequate quality Christmas puzzle into our budgets is the most pressing dilemma. Well, you're buying something that will bring joy into your home, so instead of worrying about all of this, trust Brain Tree Games' extensive collection of the best Christmas puzzles for adults and children alike, especially made to satisfy your Christmas excitement.
Why Buy Brain Tree Games Christmas Puzzles?
The legitimacy of Brain Tree Games is the response to the preceding question. The business is a puzzle engineering and building company that has been in operation for five years and is now entering the US market. Any problem-solver will enjoy Brain Tree Games' extensive collection of Christmas puzzles. The puzzles successfully span the gap between high-quality jigsaw puzzles and extremely low-cost alternatives.
When you purchase Christmas jigsaw puzzles from our specialized online store, you are bringing fascinating puzzles home with you, resulting in a joyful holiday time spent with your family or alone. These Christmas-themed jigsaw puzzles will get you in the holiday spirit! Each will provide hours of seasonal entertainment, with anything from beautiful gingerbread houses to magnificent reindeer.
How Does Brain Tree Games Satisfy Customer Needs?
The usage of the Droplet technique leads to a great matte finish with a clean touch and feel, which is one of the best features of Brain Tree Games' Christmas puzzles for adults and children alike. The anti-glare surface also delivers a superb puzzle-solving experience, as does the tiny water drop effect.
Each puzzle piece has a distinct form and is approximately 1.75mm thick. We do comprehensive quality checks at every stage of production to ensure that the final product we give is one of the best puzzles you'll ever solve.
One of Brain Tree Games' most significant features is its delivery service for all customers across the United States. By cooperating with the best delivery partners, Brain Tree Games puzzles aspire to serve their products in the most expedient and hassle-free manner possible. We also feel that a responsible retailer is one that gives a positive user experience at Brian Tree Games.
The Brain Tree Games support team is available to answer inquiries and provide comments 24 hours a day, 7 days a week. If the product does not meet your expectations, you have the option of contacting the staff and requesting a replacement.
So, what's keeping you from getting your hands on these top-notch puzzles?
Get The Most Incredible Christmas Puzzles From Brain Tree Games
With Brain Tree Games Christmas Puzzles, you may save money while getting the same high-quality product. Not only are the Brain Tree Games puzzles well-made, but the store's useful features make your stay worthwhile, enjoyable, and real.
This is your chance to put your attention and concentration skills to the test in a fun and engaging way. Take advantage of the chance to sharpen your mental skills.