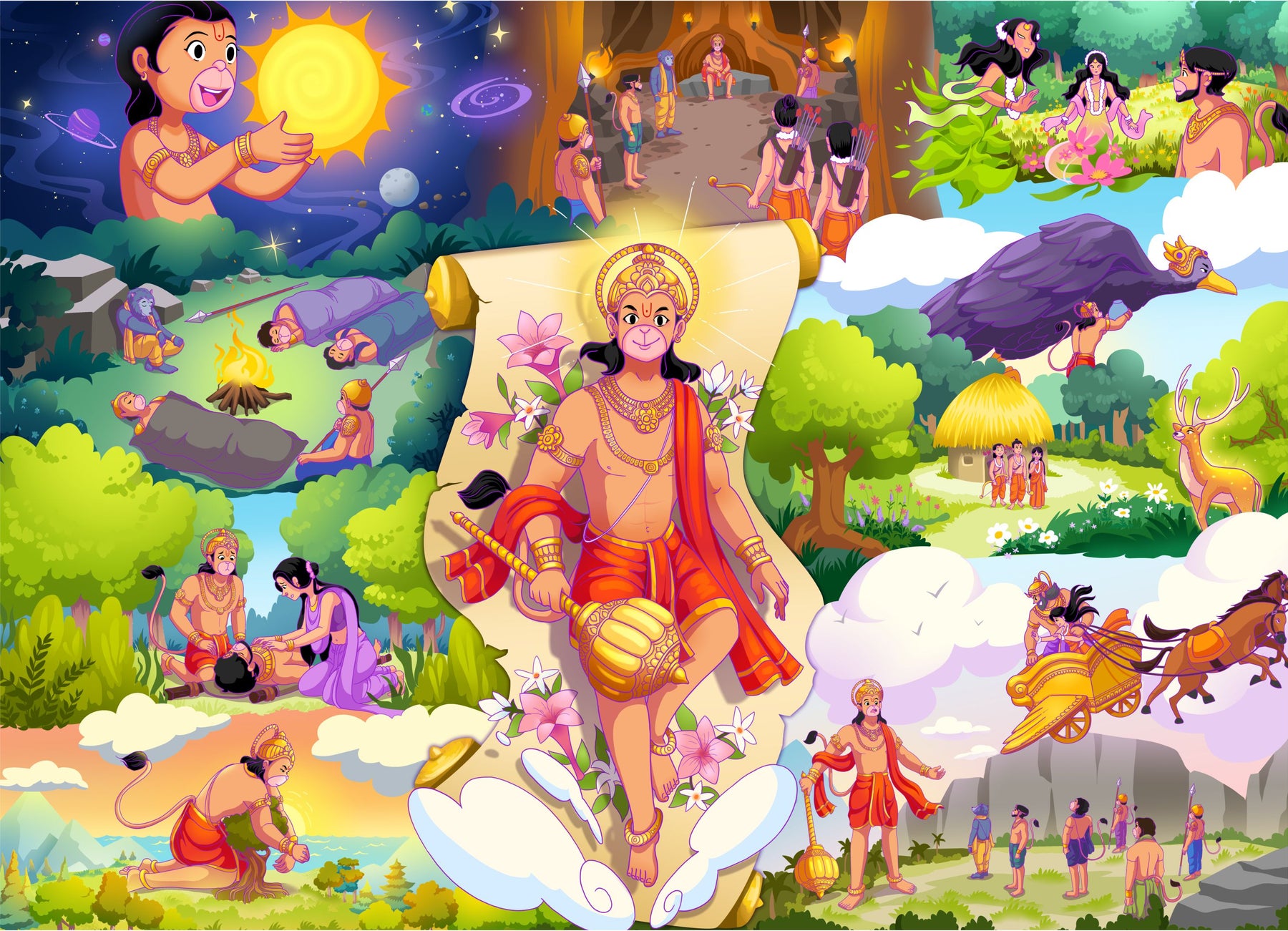 Hanuman Jigsaw Puzzle - A Mythological Challenge by Brain Tree Games
Brain Tree Games has recently released a new jigsaw puzzle that is sure to delight fans of both puzzles and Hindu mythology. The 1000 piece puzzle features a collage of artwork inspired by the story of Hanuman, the monkey god of Hinduism.
The puzzle depicts scenes from the story of Hanuman, with each piece of the puzzle representing a different part of the tale. The artwork is beautifully detailed and captures the essence of the story, making it a perfect choice for those who love puzzles and mythology.
One of the most interesting aspects of this puzzle is that it is split into two parts. The first part of the puzzle is now available, with the second part set to be released at a later date. This allows puzzle enthusiasts to enjoy the challenge of completing the puzzle in stages, rather than all at once.
The story of Hanuman is an important one in Hindu mythology, and the artwork on the puzzle perfectly captures the spirit of the tale. The jigsaw puzzle art is inspired by the story of Hanuman and many scenes from the story image have been made as a collage. This makes the puzzle not only challenging to complete, but also visually stunning.
Overall, this puzzle from Brain Tree Games is a must-have for anyone who loves puzzles and Hindu mythology. The combination of challenging gameplay and beautiful artwork make this puzzle a great choice for both puzzle enthusiasts and mythology buffs alike.