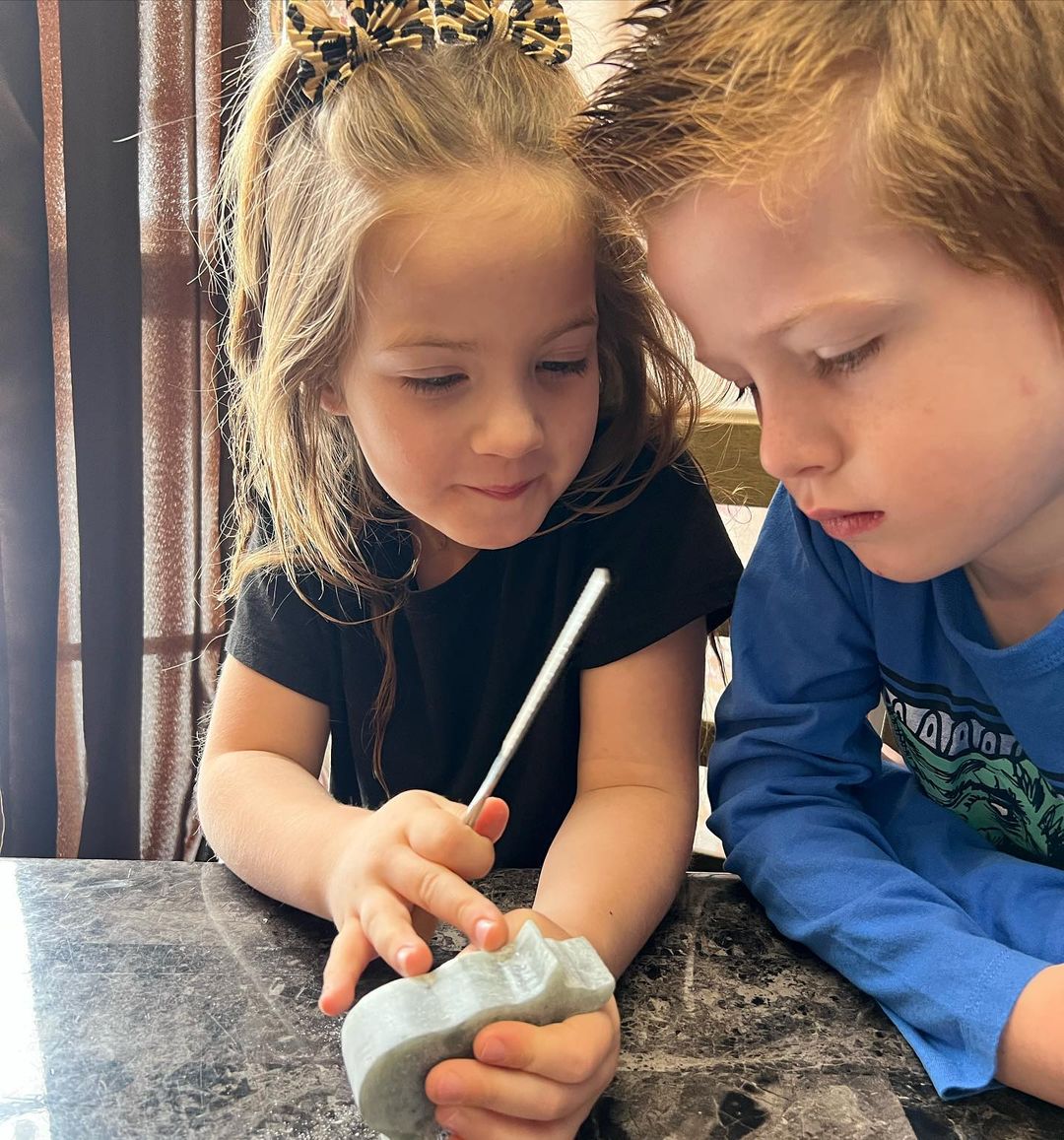 Rosie's Soapstone Carving Adventure: A Parent's Perspective
Introduction: Soapstone carving is a unique and creative activity that can be enjoyed by both kids and adults. Brain Tree Games, a brand that specializes in soapstone carving kits, recently received a message from a customer who shared their child's experience with the product. The customer was so impressed with their child's enthusiasm and the results of their carving that they wanted to share their story with others. In this blog post, we'll be sharing more details about Rosie's soapstone carving journey, as described by her parent.
Rosie's Interest in Animals: Rosie, like many kids, loves animals. The soapstone carving kit from Brain Tree Games provided her with the opportunity to create an animal-themed carving of her own. The excitement of being able to turn a piece of soapstone into a recognizable animal form was enough to get Rosie excited and eager to start carving.
The Soapstone Carving Experience: Rosie's first time carving soapstone was a truly amazing experience. Despite being new to the activity, she quickly became focused on the task at hand and was determined to create a carving that she could be proud of. The process of carving soapstone requires patience and attention to detail, and Rosie was able to apply these skills to her work. The end result was a beautiful carving that showcased her creativity and imagination.
Building Confidence and Family Bonding: Not only did the soapstone carving kit provide Rosie with a fun and creative activity, but it also helped to build her confidence. The pride she felt after completing her carving was evident, and her parent believes that this experience can have a positive impact on other children as well. The act of carving soapstone can also be a great opportunity for families to bond and spend quality time together, which is something that can be hard to come by in today's fast-paced world.
Rosie's soapstone carving adventure is a testament to the power of creativity and the positive impact that it can have on children. Brain Tree Games is proud to provide families with the tools and resources they need to engage in fun and educational activities that help to build confidence and foster family bonds. We hope that this blog post will inspire others to give soapstone carving a try and experience the joy and excitement that comes with creating something beautiful and unique.
Thank you for sharing your story with us, and we hope that others will be inspired by Rosie's soapstone carving journey.
If you're inspired by Rosie's soapstone carving adventure and would like to try it yourself, Brain Tree Games offers a variety of soapstone carving kits for you to choose from. Each kit comes with everything you need to get started on your own carving journey. Whether you're a beginner or an experienced carver, our kits are designed to provide a fun and educational experience for people of all ages.
So why wait? Start your soapstone carving adventure today by clicking here to purchase a kit from Brain Tree Games. We're confident that you'll enjoy the experience just as much as Rosie did. Happy carving!"